Hail storms generate millions of dollars in damage each year. For restoration companies, each storm represents an opportunity to gain new customers and generate seasonal revenue. However, it can be hard to know where exactly hail hit, its size, and how many homes were affected by a single storm. That's why we built PSAI Storm Campaigns - a storm revenue program for roofing contractors.

Tracking the Storm
PSAI's storm technology allows contractors to identify which storms offer the most opportunity for their business. Our hail swath technology can pinpoint hail strikes within 1km of occurrence - the tightest mapping on the market. You can receive these hail reports every day when you subscribe to Extreme
Weather Insights. The interactive map allows you to view hail activity in a given area by half an inch, so you can clearly see a storm's path and severity. Our storm tracking technology also determines the number of homes hit by hail of specific sizes, making it easy for you determine which storms have the highest opportunity for your team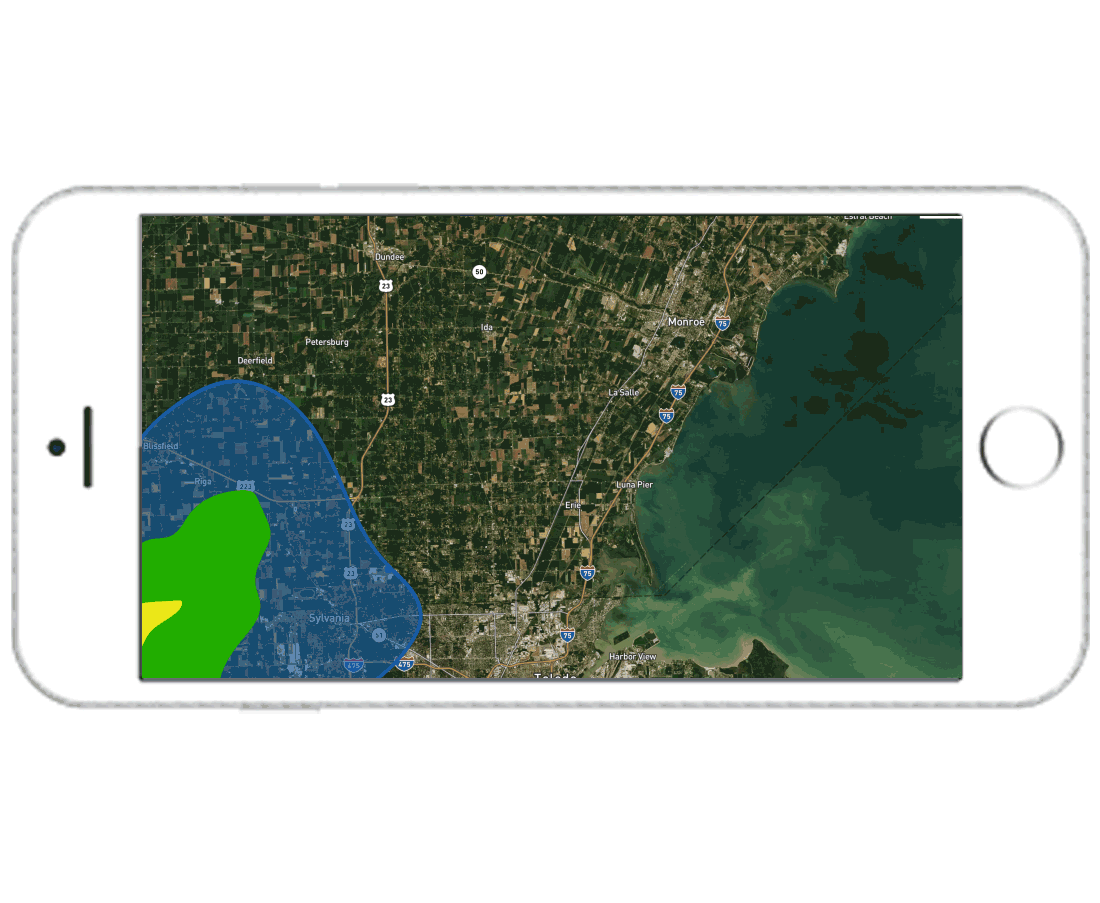 Capturing Opportunity
Once you identify a storm you'd like to target, it's time to launch Storm Campaigns. First, we create custom audiences to raise market awareness for your business as a local option for storm restoration. This works for all types of businesses - whether you're new to the area and need name brand recognition, or you want to build trust in the area before door knocking. Then, we leverage paid advertisements on a variety of social and search platforms like Facebook, Google Search, and Google Display to generate geo-specific leads.
Generating Revenue
Once market share is established, the second phase drives consumers to roofers in their local area. All PSAI Storm Campaigns have dedicated landing pages to convert ad traffic. Each page includes specific conversion elements such as asking customers if they'd like to check to see if their home was hit by hail, or signing up for a free roof inspection. These soft asks convert at a higher rate so you can set more appointments, and highlight your team the go-to experts for storm restoration.
Launch Storm Campaigns in Your Area

With PSAI's Storm Campaigns, you no longer have to knock on a door and hope that home was hit by hail. Instead, you'll have the data to understand where exactly hail hit a given area and the tracking technology to digitally reach consumers and convert them into customers.
If you're interested in generating storm revenue for your business through PSAI Storm Campaigns, request a demo to connect with our team.
Tags
Hail Storm Tracking
Hail Storm Marketing
Storm Damage Lead Generation
Lead Generation for Roofers