When a homeowner visits your website, it's your chance to convert them into a lead. Think of your website as your company's elevator pitch—you only have a few seconds or minutes with this buyer, so use it as an opportunity to sell them on your business. With Predictive Sales AI, you have the tools y...
Read More
---
A well-rounded marketing strategy means having systems in place to maximize your lead conversions. Predictive Sales AI's suite of tools are designed to address every step of your sales funnel, so you can get your brand in front of homeowners, engage with potential buyers, and convert them into...
Read More
---
A strong online reputation is an important building block of a successful business. As more consumers look to find new brands online, your digital presence is critical to expanding your customer base and generating returning customers. As the busy season begins to wind down, now is the perfect time...
Read More
---
As the hail season begins to wind down, you may be wondering how you can use the PSAI Weather Engine after the storms subside. At PSAI, we understand the importance of year-round sales activity, and that's why we designed the engine to work for your business effectively in the off-season. Here's how...
Read More
---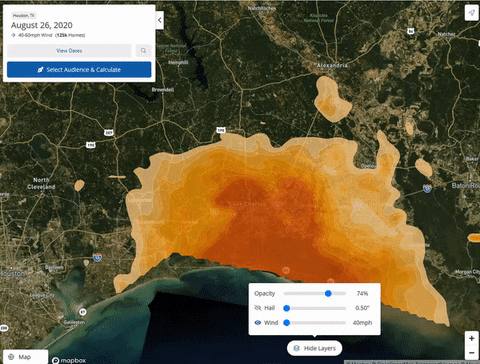 PSAI is the only tool that can track and measure effects of a wind storm, including hurricanes. We take things a few steps further, with automated services to advertise your assistance to homeowners within storm's path. About PSAI Weather If you're in the exterior remodeling business, wind is a sign...
Read More
---
PSAI's revolutionary technology makes digital door knocking easy for contractors. When a storm strikes your market, your team can create and launch a custom storm campaign on Facebook directly from your PSAI suite. Create A Custom Campaign In Minutes Instead of waiting for weather reports, the PSAI...
Read More
---