PSAI Weather delivers storm data directly to your sales team with hail swaths, weather videos, and storm campaigns. Our Hail Swaths deliver nationwide hail activity and are sent every morning to our Extreme Weather Insights subscribers, giving them access to the industry's most accurate hail reporting.
We have recently updated our Hail Swaths with new technology to deliver the most innovative swaths on the market. Here's what's included in our swath and how you can make the most out of every storm:
What's In Our Upgraded Hail Swath?
The Extreme Weather Insights Hail Swath includes:
½ Inch Hail Size. Our swaths have always delivered hail size and location, but now our sizing is broken down by 0.5 inch segments. A size difference as small as ½ an inch can make a huge impact in the effects of a hail storm. Now, you'll be able to distinguish which storms present an opportunity for your business more accurately than ever before.
Home Count. Unlike other swaths, our Hail Swaths now include the number of homes potentially impacted by storms. Why does this matter? A large hail storm hitting a mostly uninhabited area isn't as effective as smaller hail storm hitting a major metropolitan area. With this upgrade, you can understand a storm's scale and determine if the opportunity is right for your business.
Tightest Swath Tolerance. Using our proprietary hail tracking technology, our hail swaths are the tightest swaths on the market. They are 4x tighter than leading swaths and can report hail activity within 1km, so your team will know exactly where hail hit.

How Else Can You Use Hail Swaths?
With Hail Swaths, you're providing your team with a valuable tool to help them get the most out of hail storms. Using the above refinements, when you see a storm that presents an opportunity for your business, you can take this one step further with PSAI Weather's Storm Campaigns.
Storm Campaigns are your digital canvassing strategy. With Storm Campaigns, you'll unlock custom audiences on and advertise directly to homes impacted by hail storm events. You'll display ads on Google and Facebook, then direct and convert traffic on your unique landing page. Storm Campaigns reach homeowners in need of your services to connect interested buyers with your business.
---
Subscribe to Hail Swaths Today

To receive the most accurate hail swaths on the market for free, click here to subscribe. Hail Swaths are delivered to your inbox every morning, seven days a week. Subscribe to Extreme Weather Insight's Hail Swaths to kickstart your 2020 storm season.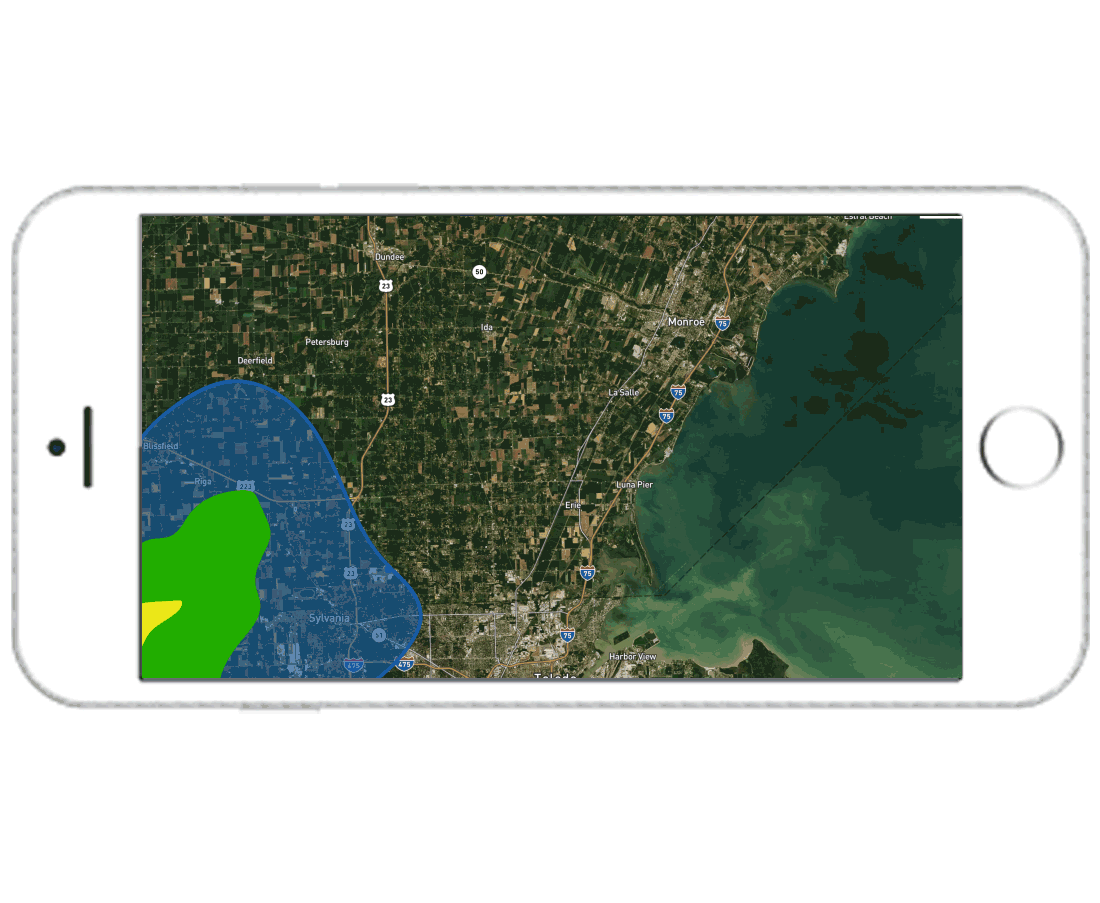 Tags
Hail Storm Tracking
Hail Storm Marketing