PSAI is the only tool that can track and measure effects of a wind storm, including hurricanes.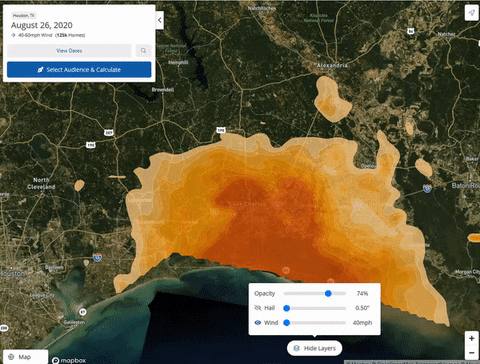 We take things a few steps further, with automated services to advertise your assistance to homeowners within storm's path.

About PSAI Weather
If you're in the exterior remodeling business, wind is a significant source of property damage. Whether it's missing roof shingles, siding, or flying objects damaging windows and doors, homeowners are often in need of remodeling services after an intense storm with high winds.
Learn More!
If you are in affected areas, please reference state & local officials for safety information.
Tags
Hurricane Laura