At Predictive Sales AI, we are constantly adding new features and suite upgrades to better serve our home improvement professionals. Our commitment to developing the best AI engine has pushed our team to create and implement new technology to help your business grow. Predictive Sales AI is excited to announce new feature upgrades available to all users.
Do More With PSAI's Featured Upgrades!

Inbound/Outbound Texting & Email Messaging: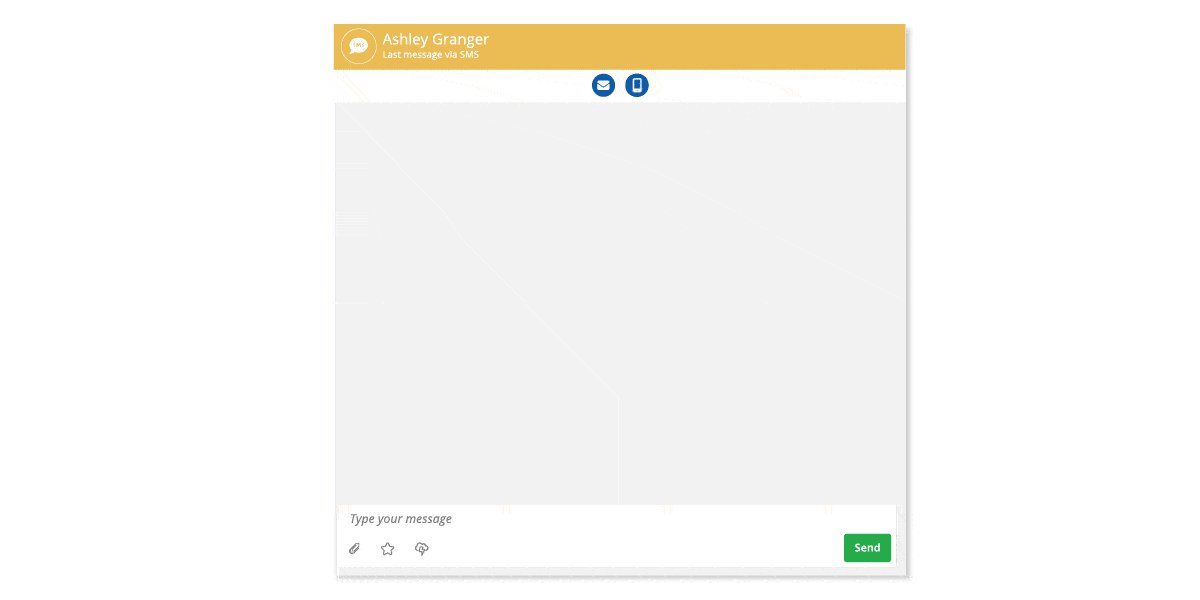 Inbound & Outbound Texting: With Texting, your team can send and receive text messages to new users and existing customers. Now, your audience doesn't need to be on a computer to communicate with your team. You can connect and engage with your customers in a way that works best for them, getting the answers you need to get the job done sooner. Attach files, request reviews, and send extreme weather home reports straight to your customer's phone. Every text conversation is automatically tracked and stored in the communication portal for your team to reference at any point during their customer journey.
Email Messaging: Like outbound texting, your team can initiate email messages to new users and existing customers. With email messaging you can attach files, request reviews, and send extreme weather home reports. Emailing customers doesn't mean you'll be pulled out of the PSAI portal. All of your emails are conducted directly in the portal, you'll receive responses and can reply back and forth without ever leaving your suite, or having to worry about tracking your conversation. Every email exchange is recorded in the portal and automatically attached to your lead for a seamless workflow.
Learn more about the Com Portal's rich features and multi-channel communication functionality here.
---
Coming Soon: Unlimited Predictive Portraits*:

Predictive Portraits
used to be on a per-portrait basis related to your subscription level. Soon, all PSAI users can enjoy up to 2,500 portraits per day, giving you the freedom and flexibility to run as many portraits as you'd like to help your team sell smarter with consumer-specific insights.
---
Also Enjoy the Features Below to Make Your PSAI Suite Even More Seamless!

Instant Weather Returns via Chat, Text, & Email:
You can now provide weather returns to your customers through texting, email, and the AI Chatbot, all within your portal. You can also send returns through Facebook Messenger if you interact often with customers via social. If your customer is engaging with a messaging tool, they are able to see their home's weather history and schedule an appointment, offering your business another way to convert leads into booked appointments.

Contact Manager Access:
You can enter new contacts directly into your PSAI Communication Portal, making it easy to use your other PSAI tools to engage with leads. Whether that's Predictive Portraits, weather reports, texting, or review requests, by entering your contacts into the Communication Portal, you have a host of tools that you can use to better serve your customer and your team.
In addition to entering contacts directly into the portal, you can also merge contacts to avoid duplications. PSAI will send you a notification alerting you to a duplicate contact. You then have the option to merge the contacts into one record, keep both contacts and label them as the primary or secondary contact under one contact field, or dismiss the notification to keep the contacts completely separate.
Coming Soon: Chat Updates:
Our AI Chatbot is constantly evolving to make it easy for customers to connect with your business. We are working on improving the user flow to include features like buttons and open texting. With these developments, it will be even easier to engage with leads and convert them into customers.
Enjoy the Enhanced Features of PSAI
Stop managing multiple tools and start optimizing your workflow with PSAI. You'll enjoy an AI engine to better engage and convert leads so you can run more appointments and earn more business.
To learn more about how PSAI can scale your business, request a demo to connect with our team.
Tags
New Features
predictive portraits
Benefit from Predictive Sales AI
texting
AI Chatbot
Customer Portrait