Your website is a key source of revenue for your business—that's why it's critical to have every tool at your disposal to make the most out of a customer interaction. If you don't have a lead capture strategy, the beginning of the year is a great time to invest in one. A solid lead capture plan can increase your website conversion rate. After all, it's the difference between an interested customer and a lead for your business! Let's dive into the benefits of A.I. Lead Capture.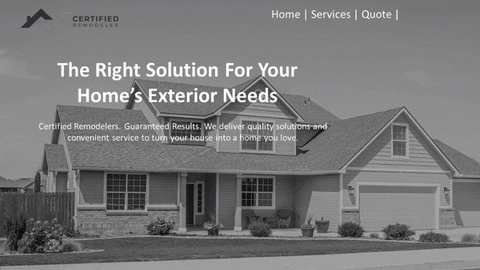 What is A.I. Lead Capture?
Lead Capture Apps allow you to engage with customers and gather important information, so you can schedule appointments and close more deals. You can have compelling website content, high-end images, and a solid call to action on every page, but if you don't have a way to collect lead information easily and efficiently, it's a wasted opportunity. There are so many types of lead capture apps available, like
Quote Forms
Offer Forms
Trackable Numbers
Chatbots
…and more!
Boost Website Engagement with PSAI
PSAI's has an entire suite of A.I. Lead Capture tools designed to engage and convert customers on your website. These apps complement your existing website design and work with your software, making it easy to reach out to customers the moment they convert. They're easy to use—just drop them on your site to get started. No need for a total design overhaul. Here are a few Lead Capture apps available to PSAI subscribers:
A.I. Chatbot: GIA takes conversations to the next level with chat technology powered by A.I. This self-service chat engages with website visitors to capture lead information, answer service inquiries, and book soft appointments. With availability 24/7, the A.I. Chatbot gives you peace of mind knowing you can serve your customers, even when your team is off the clock.
A.I. Finance: With A.I. Finance, you can engage website visitors with instant soft pre-approvals and compelling financing solutions. Get customers excited for the possibility of their home project while giving your sales team an edge during in-home appointments.
A.I. Weather: If you serve homes damaged by storms, the Weather Widget delivers custom weather reports to homeowners in seconds. With the option to book an inspection, the Weather Widget is designed to complement your in-person team by driving more opportunities during the storm season.
Exit Intent: Exit Intent identifies when site visitors are about to leave your website and presents a compelling offer. This tool is a great way to decrease your bounce rate and convert otherwise lost leads!
Textable Numbers: Bring your offline marketing online with textable phone numbers complete with tracking capabilities. Whether you advertise on yard signs, TV ads, or another traditional source, customers can connect with you right from their phone to start the sales process.
Our Lead Capture apps are powered by A.I.—giving you insights into every lead. Whether you'd like a custom weather report for a homeowner's property, or a Predictive Portrait™ to understand your customer and better connect during sales appointments, PSAI puts the power of preparedness in your hands.
Convert More Leads with A.I. Lead Capture
Make your website work for you with tools designed to engage with customers! PSAI's suite of A.I.-powered tools provide multiple opportunities for customers to engage with your website. With integrated tracking, your team doesn't have to manage multiple tools, instead you can focus on nurturing your leads and providing a better customer experience.
If you're interested in learning more about how you can use A.I. Lead Capture to increase your conversion opportunities, request a demo to connect with our team.
Tags
lead capture tools
Lead Conversion Tools
Website Software
customer engagement