REQUEST DEMO
Discover Storm Leads for Your Roofing Business with Our Free Assessment
Don't Wait for Storm Leads – Seize Them!
Get Started
Roofing Success Starts Here
Get Your Free Assessment Today

PSAI Weather brings you a powerful storm analysis and marketing engine equipped with over a decade of storm data. Our cutting-edge software is designed to help you identify and quantify the number of homes affected by extreme weather conditions, such as large hail, high winds, or a combination of both.Our Weather Impact Assessment is a comprehensive tool that offers a detailed analysis of storm data in your roofing company's market. Here's what you can expect:
Hail and Wind Activity Identification: We leverage our extensive database to pinpoint areas that have experienced significant hail and wind activity over the years. This information is critical for identifying potential leads.
Quantification of Affected Homes: Our assessment quantifies the number of homes that have been impacted by extreme weather, giving you a clear understanding of the storm leads available in your target area.
Customized Reports: You will receive easy-to-understand assessment that highlights the locations, dates and severity of storm events, empowering you to tailor your marketing efforts effectively.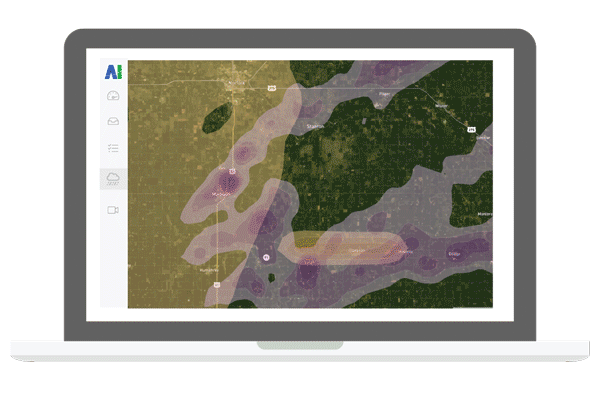 Why an Extreme Weather Impact Assessment Matters

Target Your Marketing Efforts

Our assessment will provide you with actionable data to focus your marketing campaigns on areas that have been most affected by extreme weather.
Stay Ahead of the Competition

Being among the first to reach out to homeowners in need of storm-related repairs gives you a competitive edge.
Enhance Customer Satisfaction

Homeowners appreciate quick assistance when their properties are affected by severe weather, and our assessment helps you identify these homeowners faster.

Elevate Your Storm Marketing