How can you inspire website visitors to convert into leads for your business? Your website is your digital storefront; it's primary goal should be to engage visitors and generate new activity for your team. At PSAI, we understand the importance of a dynamic website but know that it doesn't need to involve an entire site redesign to achieve results. That's why we've created a suite of AI-powered lead capture tools to connect you with customers in a variety of ways.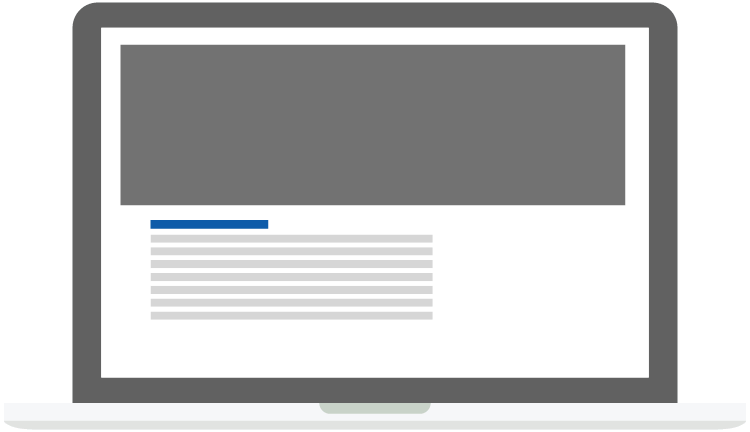 Increase Your Lead Volume with Smart Apps
It doesn't take a team of designers to overhaul your website in order to see more conversions. Instead, it's about employing the right tools to capture attention. PSAI's apps are designed with your home services business in mind. Our decades of experience working with contractors has enabled us to build tools that speak to each aspect of your business. If you're looking to expand your lead generation, take a look at the tools below to see how you can use them to increase conversions:
AI Chatbot: Engage with visitors at all hours of the day with GIA, the AI Chatbot. Connect with customers, handle product inquiries, and schedule appointments using fewer resources. All conversations are automatically stored in your Communication Portal, making it easy to reference interactions at any point throughout a project.
Exit Intent: Exit Intent identifies visitors intending to exit your website and serves them with a compelling offer to decrease your bounce rate and convert customers. Customize your offers to align with your sales goals and capture last-chance leads!
Finance Widget: Over 50% of home improvement projects over $5,000 are financed. Are you tapping into the power of financing? The AI Finance Widget offers instant pre-approvals, so you can approach sales appointments with the product recommendations that fit the needs of your customer.
Weather Widget: Convert website visitors using storm data, year-round! The AI Weather Widget offers personalized weather reports unique to a property. With the ability to schedule an inspection, you can capture lead information and prepare your sales team with the potential damage to look for in appointments.
Texting Numbers: Customers increasingly prefer communicating via text, so why not offer them that engagement opportunity? With texting phone numbers, you can enjoy faster response rates, better engagement, and automatic conversation storage in the PSAI Communication Portal.
Take Your Leads one Step Further with AI
PSAI doesn't stop with lead capture. Every lead generated automatically flows into the Communication Portal, where you can access AI insights to prioritize leads and better understand your customers. All lead activity is recorded and stored, making it easy to access any time throughout the customer journey. It's one thing to have tools to generate leads on your website, but if you don't have the infrastructure to support your leadflow, you're wasting those opportunities! The Communication Portal solves that problem with a centralized engagement center available to your entire team.
See What Our Clients are Saying
"PSAI has several tools that I use on my website. The Exit Intent is what I use the most. We get at least 4 or 5 of those a week. And I'm surprised it's something that I've never used before. I'm glad I put it there."
— Ken Martin | President of Martin Home Exteriors
Optimize Your Workflow with PSAI
There are so many ways to engage with leads, and PSAI ensures you're tapping into the tools that make sense for your business. If you're interested in learning more about how you can support your team with lead capture tools, request a demo to connect with our team.
Tags
lead capture tools
Lead Conversion Tools
Website Software
PSAI Apps